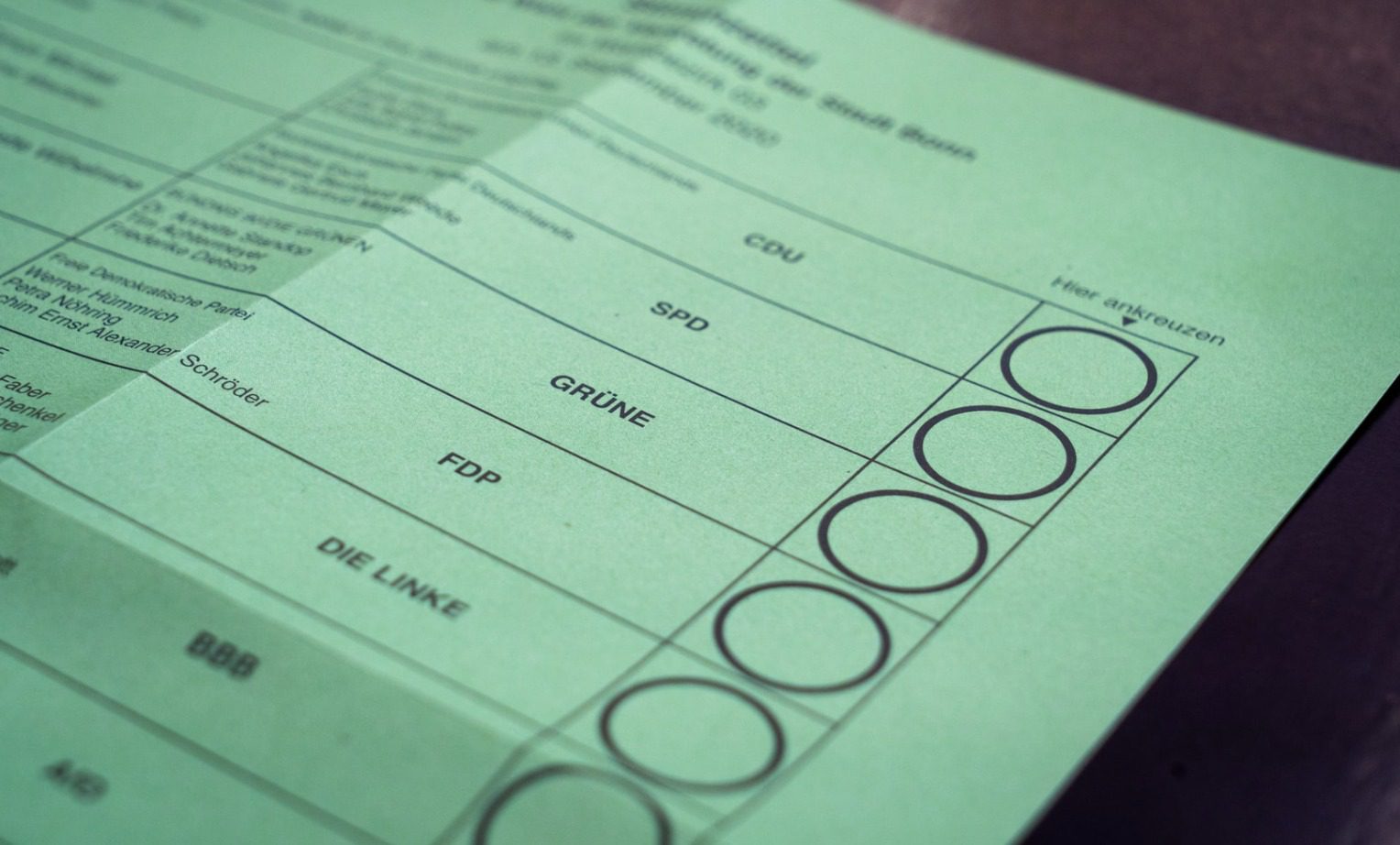 Living under a pandemic over the past 15 months has been tough on all of us.  But due to the Doug Ford government's missteps, the sacrifices demanded of Ontarians are likely to increase in the months ahead.
Elective surgeries were postponed by hospitals at the start of the pandemic as a precaution.  Each subsequent wave of COVID brought additional delays, creating a backlog of medically-necessary procedures.  These include routine screenings, meaning that cancers that would normally be diagnosed early may instead progress to a later stage before being discovered, increasingly their deadliness.  As early as last autumn, doctors began noticing more patients presenting with advanced disease.
Sadly, COVID's impact on the healthcare system is about to get much worse.  With hospitals now completely overwhelmed with COVID patients, most non-emergency procedures are at risk of being postponed starting this week.  Require heart surgery?  Need a cancerous tumour removed?  Unfortunately, the doctors normally involved with such procedures may instead be redeployed as intensive care unit (ICU) nurses.  Your health procedure might ultimately prove to be a matter of life and death, but if it's not deemed an emergency, its importance has been relegated.
Worse yet, even patients with COVID may be refused treatment in the weeks to come.  If the virus continues to surge and the number of patients in Ontario's ICUs surpasses 900, hospitals may be forced to implement a triage – meaning that people deemed to be a "lesser priority" (likely the oldest and sickest COVID patients) would not be admitted to ICUs if beds are full.
As Ontario inevitably lurches toward the precipice above what just weeks ago was deemed the "worst-case scenario", it's worth asking why we've fared so poorly.  Could the province have performed better?  Were avoidable mistakes made?  Could the spread of COVID have been kept considerably lower?
Well, just how long do you have, dear reader?
This week marks the two-year anniversary of a fledgling Premier Ford announcing reckless cuts to municipal public health.  This included $1 billion bludgeoned off Toronto's health budget, which would impact services such as communicable disease surveillance and immunization controls.
Then, the pandemic hit.  Doug Ford's advice?  Go ahead and travel abroad.  Enjoy your spring break!  The very next morning, federal health officials scrambled to minimize the fallout from this imprudent advice, as they pleaded for Canadians not to travel outside the country.
Former Liberal premier Kathleen Wynne, ever the diplomat, suggested it was an honest mistake anyone could have made.  But since then, Ford has consistently dragged his feet on shuttering schools or implementing lockdowns until COVID waves had already built momentum.  Lockdowns were often scheduled to occur after long weekends or family-oriented festivities to keep voters happy, allowing viral spread to skyrocket when precaution mattered most.  Ford's timing was often nonsensical, his government displaying a lack of flexibility to respond to changing health data.
From the very beginning, Ford sided with the economy, ultimately sacrificing public health.  "Lockdowns" were meek: although many retail businesses were forced to temporarily close, the Province largely ignored sites of high contagion, such as factories, warehouses, "fulfillment centres", cramped housing for farm workers, and other work deemed "essential".
Ford also contradicted the Canadian Medical Association before the pandemic struck by eliminating sick pay and allowing employers to demand a physician's note for short leaves of illness – and stubbornly stuck to this ideological position as the pandemic raged, undoubtedly causing poor workers who suspected they might have had COVID to report to work, causing preventable infections.  Purportedly intended as a cost-savings measure for the Province, this foolhardy move instead resulted in a hefty financial toil for the healthcare system, as well as long-term health complications and deaths of Ontarians.
Ford somehow even recently managed to sow mass confusion regarding vaccine eligibility, making feel-good pronouncements seemingly without coordinating with other levels of government or the healthcare sector, catching them off guard and leaving them to clean up the ensuing mess.  Last week, the Premier stated anyone age 18 or above in "hot spot" postal codes would be eligible for a vaccine, yet the provincial appointment system still does not allow such registration.  The few availability announcements for this demographic thus far haven't been communicated by the provincial website; instead, residents are having to trawl Twitter accounts of politicians from all three levels of government in desperation of finding a rare opening, so bad is the coordination and so incoherent the communication.
More than 7,500 Ontarians have now died from COVID, and a much greater number suffer from long-term, debilitating health effects.  150,000 surgeries have been delayed, with much more to come.  What we must now ask is: how many of these were avoidable, the consequence of incompetent governance?
Sure, we can blame Doug Ford for bungling Ontario's response to the pandemic.  But ultimately the people of Ontario carry the blame, for we elected this shoot-from-the-hip, populist government.  It is we who failed to learn from the horrific and preventable deaths (Walkerton E. coli outbreak) and financial bonfires (Eglinton subway cancellation and tunnel fill-in) of previous Conservative regimes, giving the "common sense" crew yet another crack at power, naively hoping they would be different this time.
However, looking at the bigger picture, our electoral system must take some of the blame for being complicit in ushering mediocre buffoonery into the corridors of power.  Our plurality voting system (commonly known as "first past the post") enables a party that garners barely 40 percent of the vote to wield 100 percent of the legislative power.  Depressingly few options are presented to voters on election day.  After all, the people of Ontario had no say whether the Progressive Conservatives were led by centrist Patrick Brown or buck-a-beer Doug Ford; that decision was entirely down to the backroom machinations of a political cabal.  And, thanks to our voting system, that party ultimately enjoyed a monopoly over a large swath of the political spectrum, only having to win over a small number of swing voters from the political centre to form government.
What voters should instead be presented with is greater choice: a Patrick Brown party, a Doug Ford party.  A Kathleen Wynne party, a Steven Del Duca party.  An Andrea Horwath party, a Jill Andrew party.  If democracy is meant to be about choice, why not let the electorate decide between Brown and Ford, as well as many other options?
Why do we still use a voting system that artificially reduces choice?  Would you regularly eat at a restaurant that only offers two or three dishes on its menu?
But ultimately, our archaic voting system doesn't absolve Ontario voters for putting Ford in power.  Not only did we elect his government in 2018, but more importantly, in the 2007 referendum, Ontarians opted to retain an electoral system that offers fewer options, completely dismisses the popular vote, and constructs "false-majority" governments.  If our voting system is a shambles, it's one that reform-hesitant Ontarians wanted to keep.  We opted to cling to that rusty old Buick from the 1970s, even though it regularly breaks down and obviously needs replacing.
It's also an electoral system that Doug Ford desperately wants to keep – that's why he snuck wording into supposed COVID response legislation last October that prohibits Ontario's municipalities from using ranked ballots.  The City of London had already switched to such a system and employed it during their 2018 civic election, but they're now banned by new provincial law from using it again – yet another financially reckless move by Ford that has cost London residents more than half a million dollars in waste.  Several other Ontario cities were also due to begin using ranked ballots in 2022, some having conducted referendums that resulted in residents favouring change.  But Ford fears people may get a taste of a better voting system and reform-oriented sentiment would eventually spill over into provincial politics, putting his gravy train in jeopardy.
As tempting as it is to criticize Ontario as change-resistant or a stick-in-the-mud regarding political reforms (especially considering the 2007 referendum), the province's municipalities actually lead the country when it comes to electoral system evolution.  Or at least they did – before Doug Ford unilaterally nixed such progress.
If Ontarians desire better governance – including whether literally thousands of lives are lost or saved during a pandemic – it's down to us to elect better politicians.  And that task will become incredibly easier if we dispense with the two-sided Liberal-Conservative coin and instead give voters real choice through 21st-century electoral systems.
Unfortunately, such reforms may no longer be possible at the municipal level for the time being, but removing Ford and his ilk from provincial power next year and liberating Ontario's cities to adopt better forms of governance would be a tremendous first step to ensuring populist charlatans can never again snatch the reins of power with only a minority of support.
Photo Credit: Unsplashed.com
More from Devon Rowcliffe.    @DevonRowcliffe
The views, opinions and positions expressed by columnists and contributors are the author's alone. They do not inherently or expressly reflect the views, opinions and/or positions of our publication.